Madre
2017
Visual identity
Client: Madre
Photography: Bruno Nacarato

*Designed with Ana Areias.
Madre
2017
Madre is a small product brand that is focused in creating meaningful everyday objects. A brand that values the details, the rawness of each material and the value that the human hand can add to each piece.
The brand express their love for objects, from traditional to contemporary, from artistic to highly functional, from minimal to kitsch, and advocates their high influence in our life and routine. With that in mind, they love to design objects that look for the comfort and joy in the everyday moments.
Madre copywriting represents the love for a wide spectrum of objects that belong to different moods and moments in time: it accentuates variety by assigning adjectives to the objects that are part of the brand's imaginary.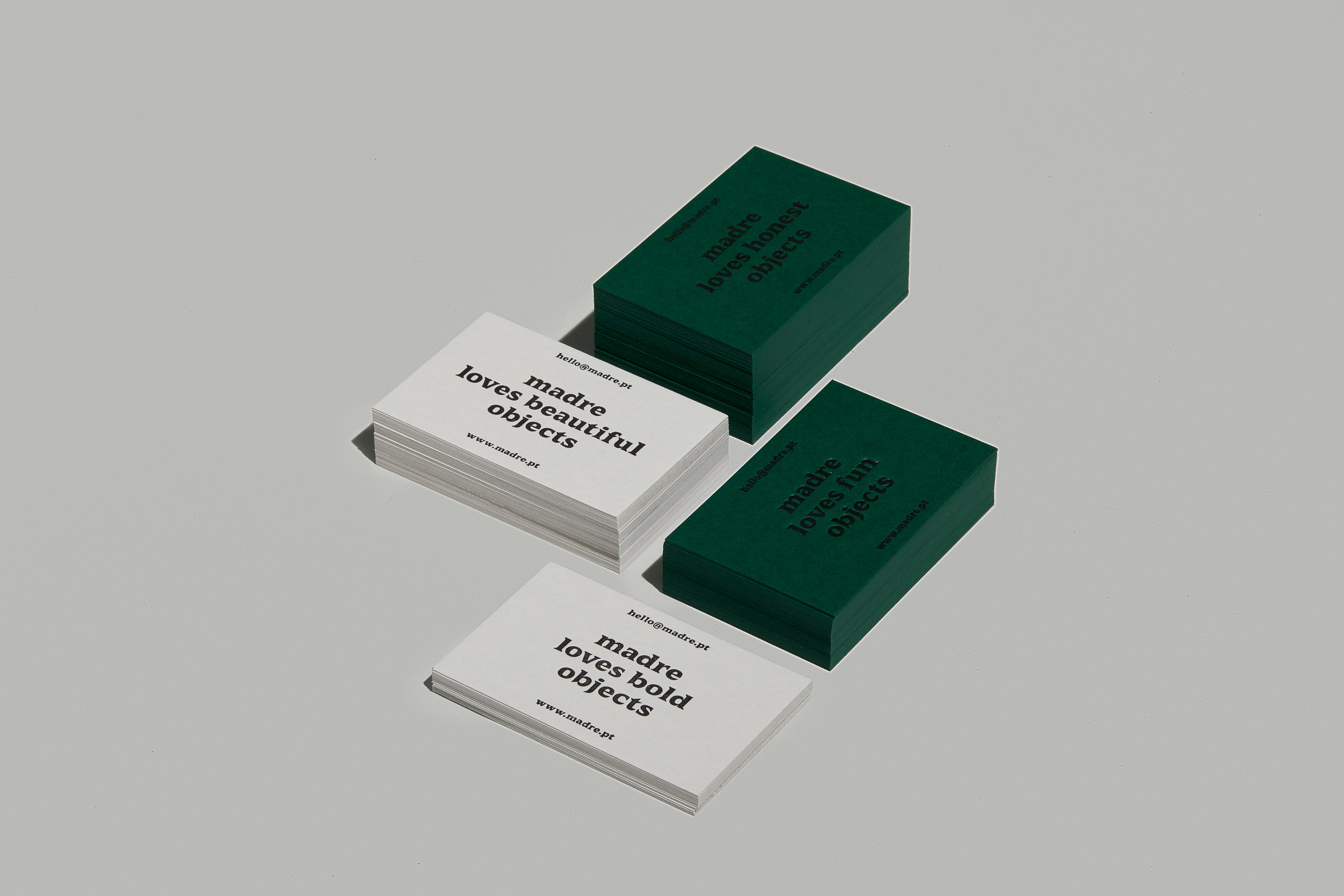 The contrast between the nostalgia of this rich universe and the didactic approach to the techniques that it explains marks this object. The narrative is structured so that the reader can understand all the tips and techniques that are needed to build a book, while also, at the same time, the content provides names and key details that tell the story of INCM.